Buying a home as an Expat in Belgium? Here's a Crash Course.
Welcome to Belgium. As the local saying goes, we were born with a brick in our stomachs. So if you want to buy a house here, it proves you have settled in well. But Belgium is also the country of rules, small print and exceptions. You must have noticed that already. What about when you need a mortgage loan for real estate? And what else do you need to know about buying in Belgium?
First things first: we are talking about buying a house as an expat. That means you are not Belgian and do not want to become one right away. As an expat, you probably work for a Belgian department of an international company and you get a few administrative and tax advantages to make your temporary stay here easier. Our hypotheek.winkel tips for buying a house as a foreigner can be found in another blog.
The good news is that the advantages of expat life also apply when you want to buy a house. In short: the seller, the bank and the notary will treat you exactly the same as a Belgian.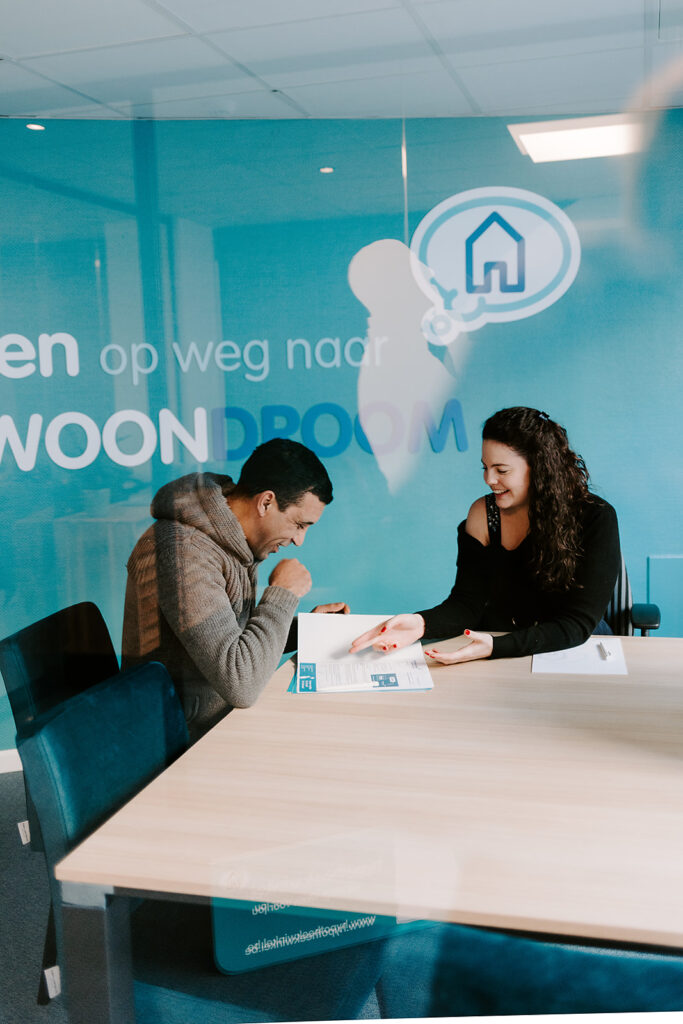 Just like a Belgian. You search via real estate sites, negotiate about the price with the seller or the estate agent and make an offer. Then you have to look for a loan and do the paperwork at the notary. Throughout the whole process, until you finally get the key, there are a few things that will differ from your home country, though.
And even if we shouldn't sing our own praise, hypotheek.winkel is the best help all along at every step. Above all: it's free of charge! (How can this be?) We advise you on your budget, we make sure you don't have to compare all the banks yourself, we suggest the loan that suits you best and we explain the complicated paperwork. Aussi en français or in English. Some of our mortgage experts also speak a little Spanish or other languages. Just mention your preferred language when you make an appointment and we'll see.
What should you pay attention to?
The most popular site for real estate is Immoweb (FR / NL / EN). A popular newcomer is Biddit (FR / NL / D), a real estate site founded by notaries that makes it easier to bid on a house. Then there is Zimmo (FR / NL), Immovlan (FR / NL / EN), Immoscoop (FR / NL / EN)…
Please note! If you make an offer on a house and the seller accepts your bid, then in principle there is no way back. Even if you have sent that bid by text message or scribbled it on a beer coaster. So don't take this lightly!
The price is not the price. Our cost structure is a Belgian labyrinth. Registration tax, VAT, fees, deed and mortgage costs… The list is long. They are all extra costs for which you cannot borrow money from the bank.
Next! When the offer is accepted, the purchase agreement or 'the compromis' follows. In this, the small print counts too. Again: rely on hypotheek.winkel to translate it from Dutch or French into something you understand. (It's all Latin to a lot of Belgians too.)
And then the quest for a loan. At hypotheek.winkel, we compare 25 banks so that you don't have to screen them all yourself. We also work with you to put together the written file for the bank.
When the bank approves your loan, we'll go through the documents again. Then we'll help you take the final step towards your new front door: the notarial deed and the loan deed.
Make a free appointment
After you have bought the house, the story isn't over yet. When you refurbish, hypotheek.winkel guides you through the jungle of energy subsidies. And if it's worth the effort, we'll say when it would be smart to refinance your loan.
There we go. Still not convinced hypotheek.winkel could be useful? Then don't make an appointment!